ASSETS UNDER MANAGEMENT
Our fund portfolio, across both REITs, comprises of various commercial, retail, educational, and residential assets. In Emirates REIT, the commercial section of the portfolio is comprised of mix-use properties, including one of the REIT key income-producing assets, Index Tower.
COMMERCIAL
1

INDEX TOWER

2

OFFICE PARK

3

LOFT OFFICES

4

BUILDING 24

5

INDIGO 7

6

EUROPEAN BUSINESS CENTRE
EDUCATION
1

LYCÉE FRANÇAIS JEAN MERMOZ

2

GEMS WORLD ACADEMY

3

DURHAM SCHOOL DUBAI
RETAIL
1

INDEX MALL

2

TRIDENT GRAND MALL
RESIDENTIAL
1

SAADIYAT BEACH RESIDENCES

2

EDEN APARTMENTS

3

MARINA HEIGHTS

4

BARTON HOUSE

5

BUROOJ VIEWS

6

AL HAMRA
INDEX TOWER
OFFICE AND CAR PARKING SPACESin DUBAI INTERNATIONAL FINANCIAL CENTRE
Completed in 2010, the building is a high-end, mixed-use property featuring residential, office and retail components. Located in the Dubai International Financial Centre (DIFC), Index Tower is a breathtaking and iconic 80-storey building.
Built by award-winning architects Foster & Partners, the tower has won accolades including being named "Best Tall Building Middle East & Africa" by the Council on Tall Buildings and Urban Habitat in 2011.
The REIT's freehold interests in Index Tower were acquired in various phases during 2013, 2014 and 2018, now consisting of 33,830 sq.m. of office space and 1,347 car park spaces.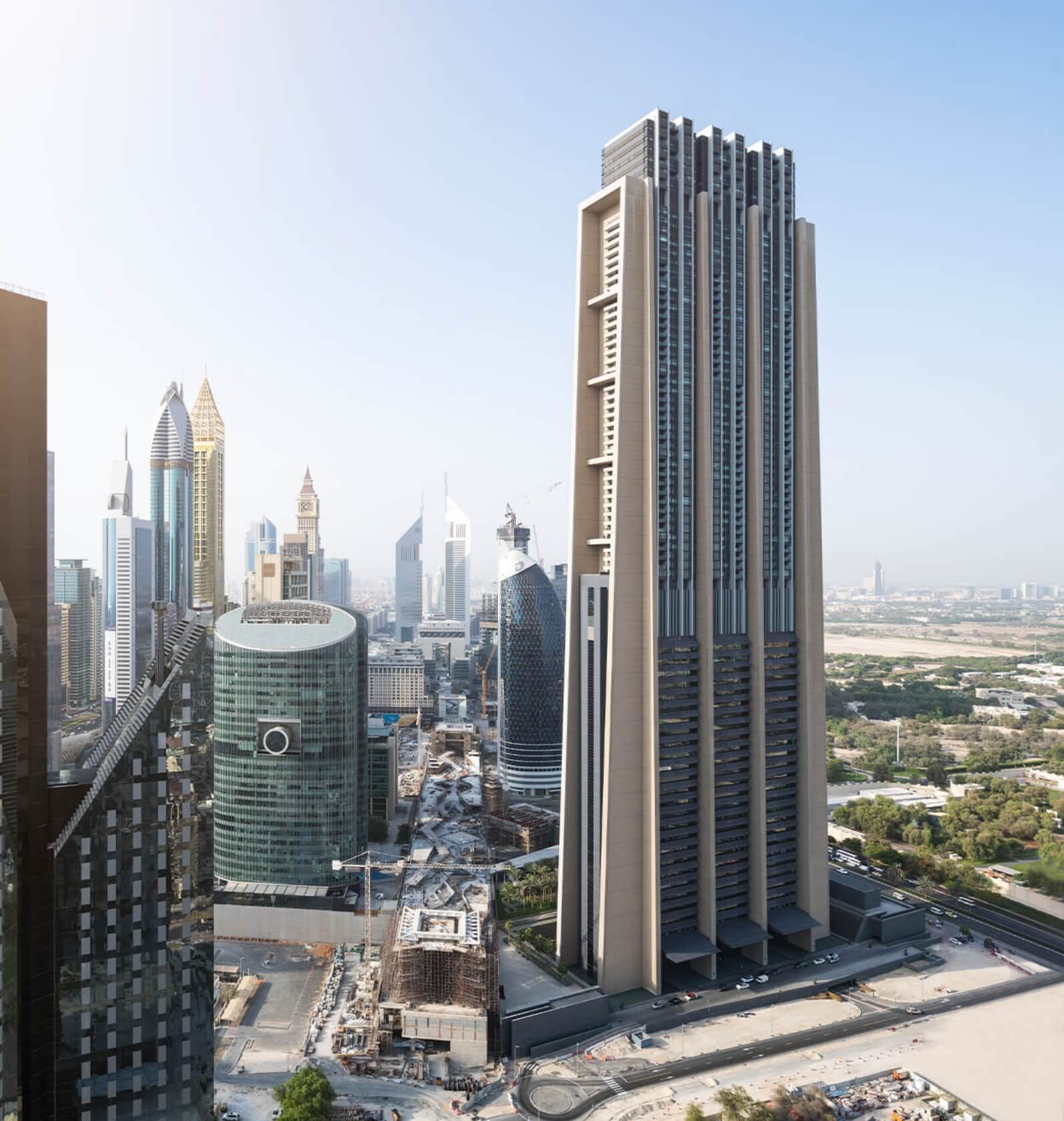 OFFICE PARK
OFFICE WITH RETAIL ON GROUND AND MEZZANINE LEVELSin DUBAI INTERNET CITY
Office Park is located in the well established Knowledge Village, the world's only free zone campus dedicated to human resources management, professional learning and education.
Arranged as five interconnected blocks, in an L-shape, with four levels of parking and large floor spaces from 55 sq. m. to 5,500 sq. m., it is able to accommodate a wide variety of tenant needs. The property is particularly attractive to international companies with Uber and Coca-Cola amongst the primary tenants of the building.
The ground floor retail area continues to expand as a hub for the surrounding community, featuring restaurants, coffee shops, a supermarket and other convenience stores.
LOFT OFFICES
LOW-RISE OFFICE BUILDINGin DUBAI MEDIA CITY
The Loft Offices is a cluster of three low-rise commercial buildings in Dubai Media City (DMC). DMC was launched in January 2001 to establish Dubai as the region's leading media hub. It encompasses a media community of over 20,000 people working in over 2,000 regional and international media companies that are pushing the limits of creativity every day.
The property is a unique proposition providing duplex office spaces, featuring a central courtyard and retail space; thus creating a unique and ideal environment for creative companies and start-ups. The premises are comprised of a total leasable area of 15,224 sq. m.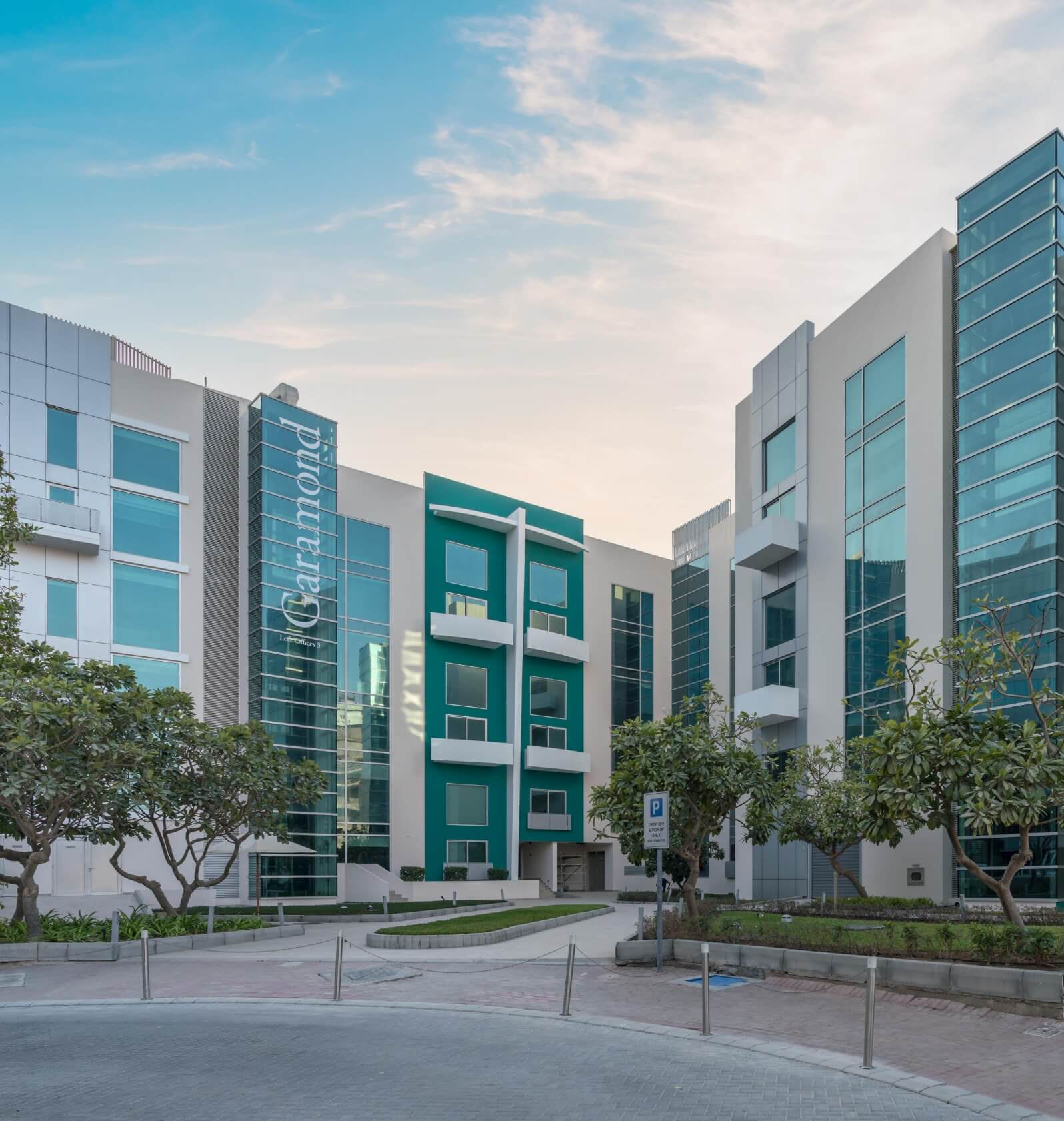 BUILDING 24
OFFICE WITH GROUND-FLOOR RETAILin DUBAI INTERNET CITY
Building 24 is a low-rise building located in a prime area of Dubai Media City (DMC).
DMC was established as a regional hub for media organisations including news agencies, publishing, online media, advertising, production, and broadcast facilities. Dubai Media City has become a significant hub for the media industry in the GCC and the Middle East, with more than 2,000 companies.
Building 24 is part of phase 1 of Media City, built in 2005 and offering 5,327 sq. m. of leasable area, over three floors, with turnkey offices in flexible sizes, as well as retail facilities.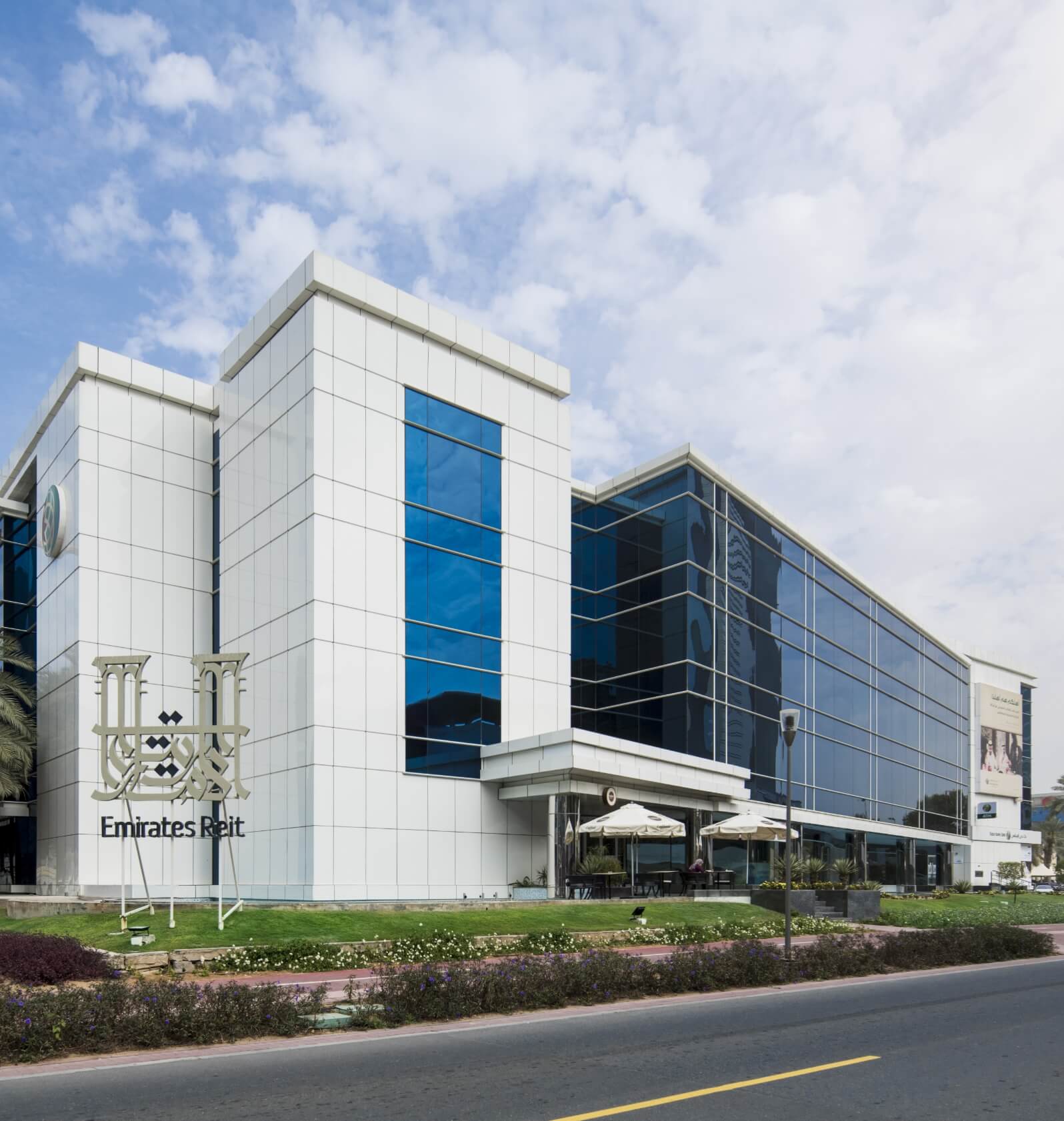 INDIGO 7
OFFICE WITH GROUND-FLOOR RETAILin SHEIKH ZAYED ROAD
Indigo 7 is a mixed-use retail strip mall and office building, located on the highly desirable Sheikh Zayed Road, in the Al Manara district of Dubai.
The asset is a low-rise building constructed in 2009. The property enjoys excellent visibility and features 1,902 sq. m. of prime retail and office space.
In addition to the visibility, the location in the Al Manara residential district makes the property a desirable destination for retail, commercial and F&B alike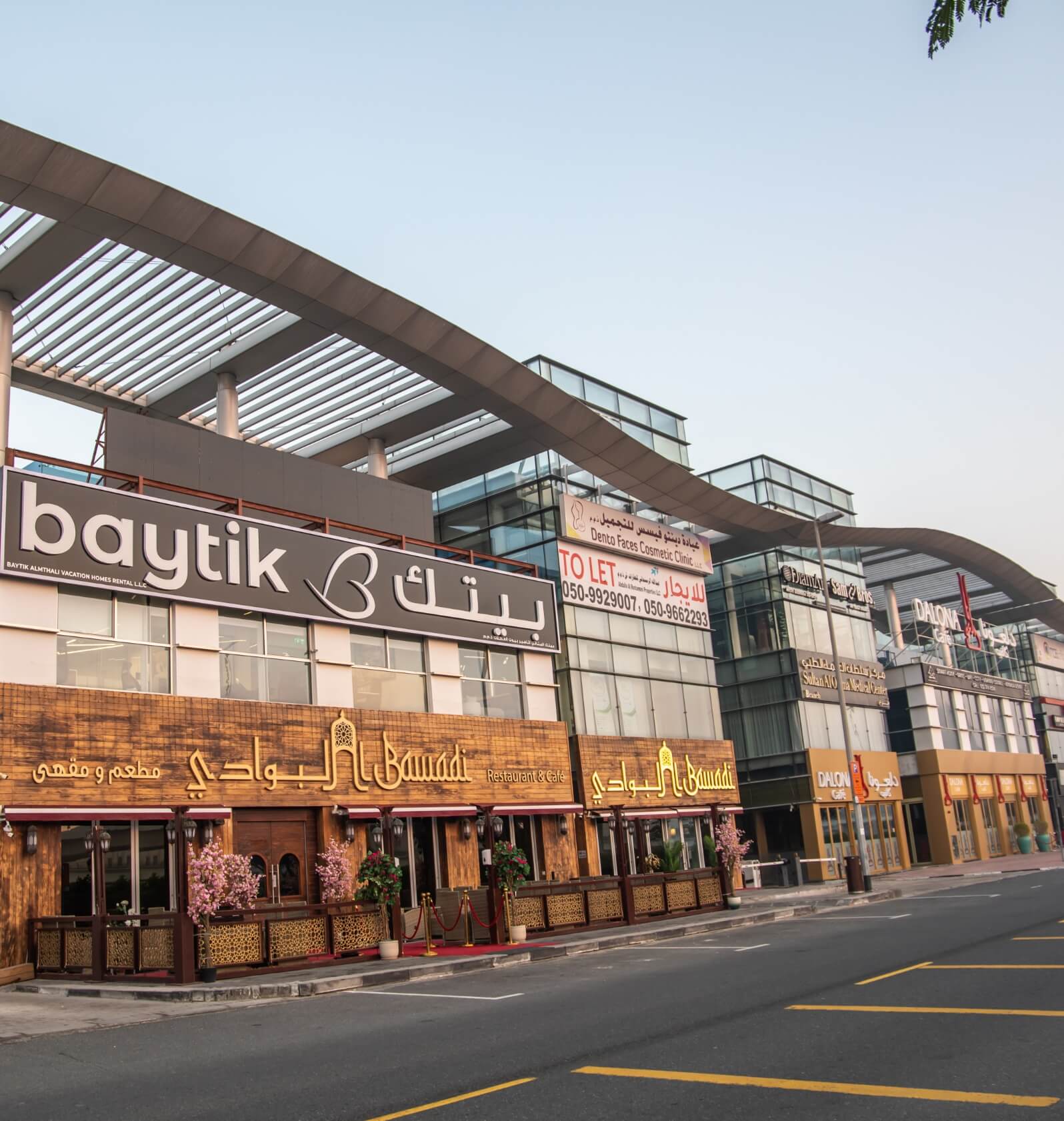 EUROPEAN BUSINESS CENTRE
OFFICE AND RETAILin DUBAI INVESTMENTS PARK
EBC, in Dubai Investments Park, is the ideal location for companies looking to set up their operations in a prominent business community.
Next to the DIP Metro Station and in close proximity to Dubai Expo 2020 and Al Maktoum Airport (DWC), the building is easily accessible from Sheikh Mohammed bin Zayed Road (E311) making EBC in Dubai Investments Park, the ideal location for companies looking to set up their operations in a prominent business community. The property is a mixed-use office and retail development arranged over four levels – comprised of 18,439 sq. m. of office space and 7,032 sq. m. of prime retail space. The premises accommodates turn-key offices in flexible sizes, serviced offices that offer meeting and conference rooms, logistical facilities, in-house retail, basement parking, and green building amenities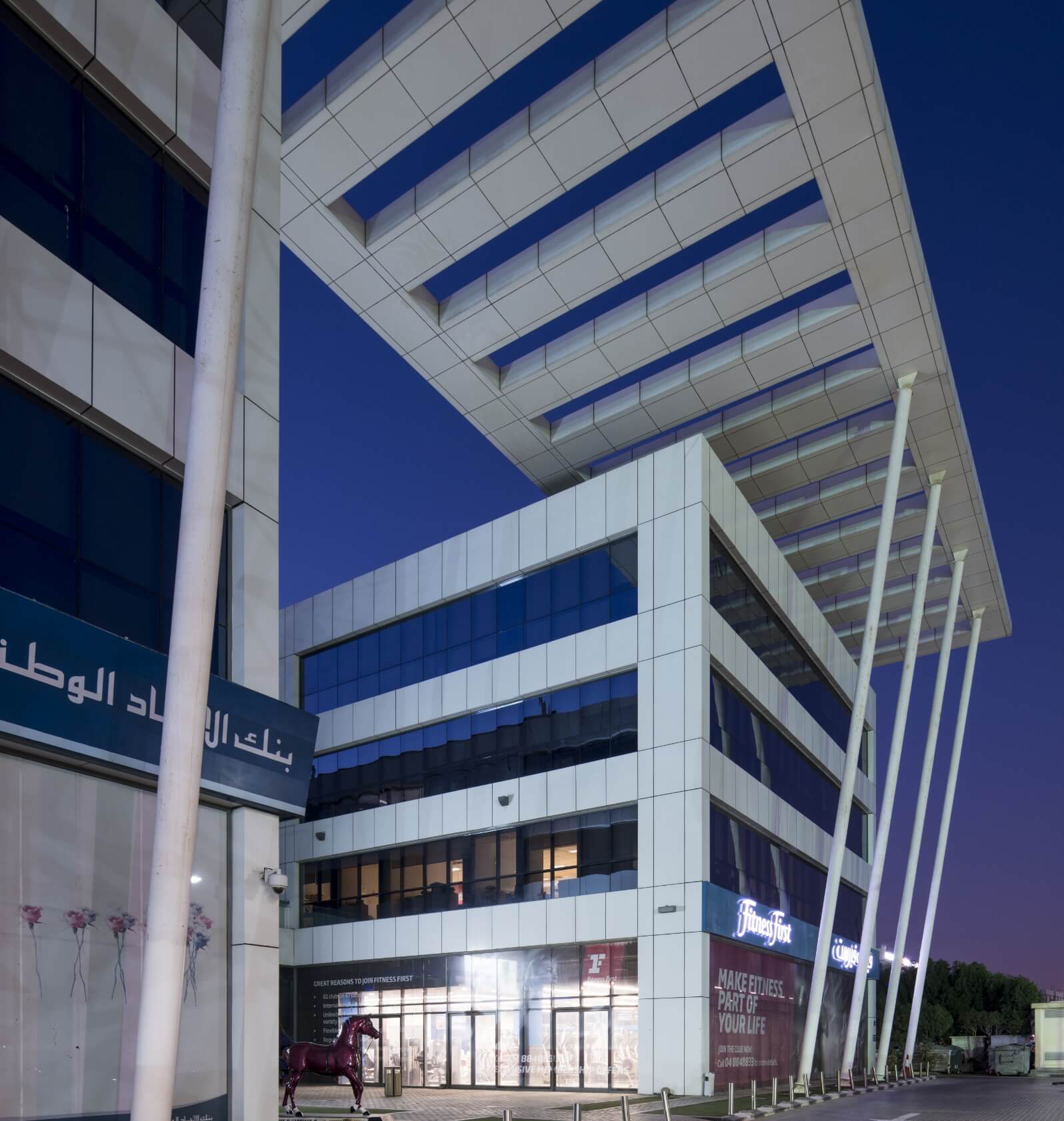 LYCÉE FRANÇAIS JEAN MERMOZ
SCHOOL AND EDUCATION FACILITYin RESIDENTIAL AREA OF AL QUOZ
The Lycée Français Jean Mermoz (LFJM) campus is conveniently located in the centre of Dubai's Al Quoz district, with easy access to Business Bay, Jumeirah and Al Barsha neighbourhoods. The school opened in September 2017 and currently provides French curriculum education.
The property development includes a build-to-suit component to the operator's specifications, which is programmed and aligned with the ramp-up of the school.
The second phase was built during FY 2020 to accommodate for secondary classes, which has also proved to be an excellent addition in light of the Covid-19 social distancing requirements. The school is now fully occupied and the REIT will commence its' investment into the third phase which will consist of two sports halls, a dance studio, a pool and improvements to the existing facilities. Upon completion of the third phase, LFJM will be able to increase the number of students to over 1,480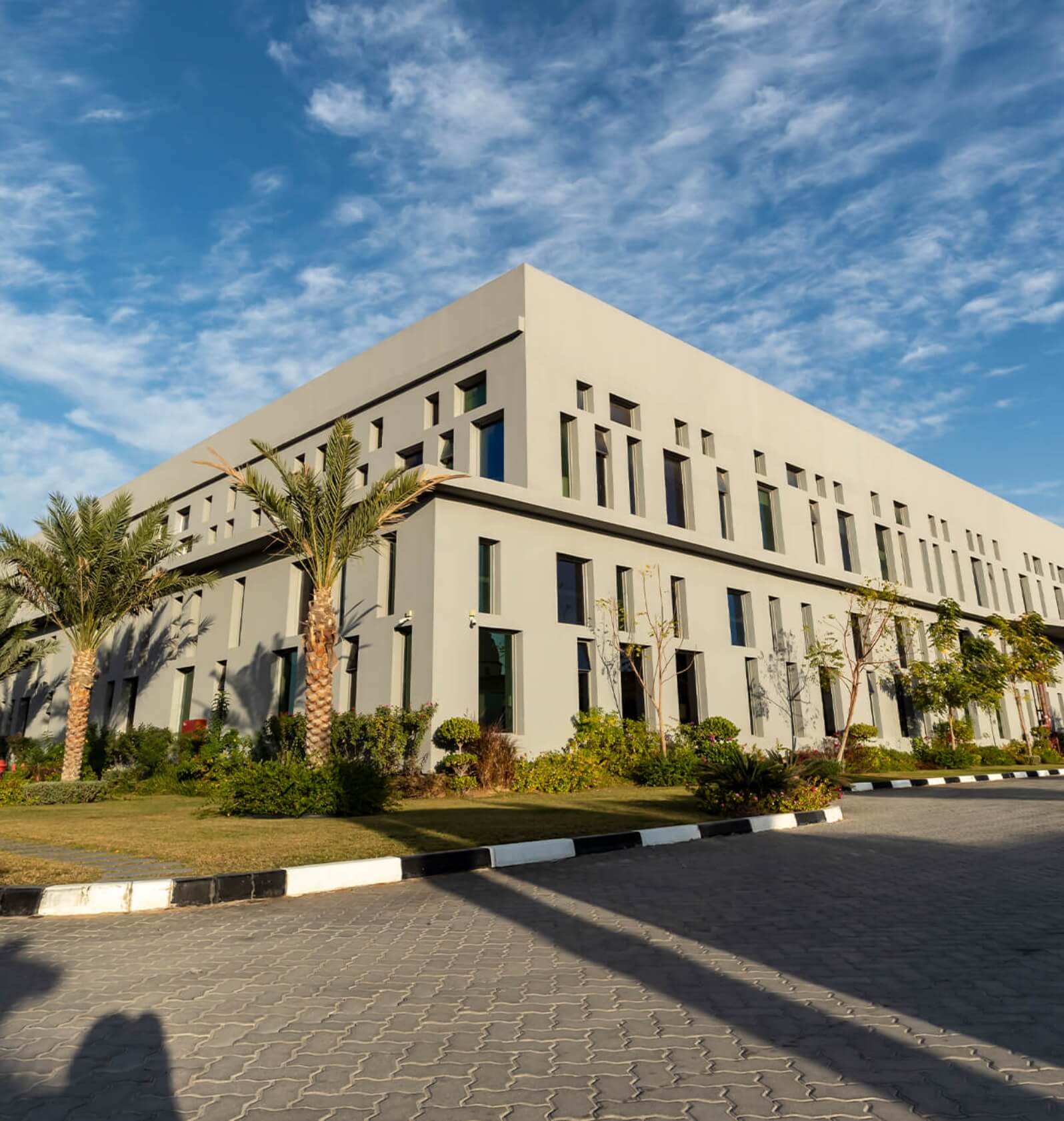 GEMS WORLD ACADEMY
SCHOOL AND EDUCATION FACILITYin AL BARSHA SOUTH
GEMS World Academy is an education complex located on Al Khail Road, in Al Barsha South, an upcoming and developing residential district.
Founded in 2007, GEMS World Academy is an international private school, offering education to students ranging from KG1 to Grade 12.
The school is managed and operated by the reputable GEMS Education, the largest operator of Kindergarten to Grade 12 schools in the world, with a network of over 80 schools in over a dozen countries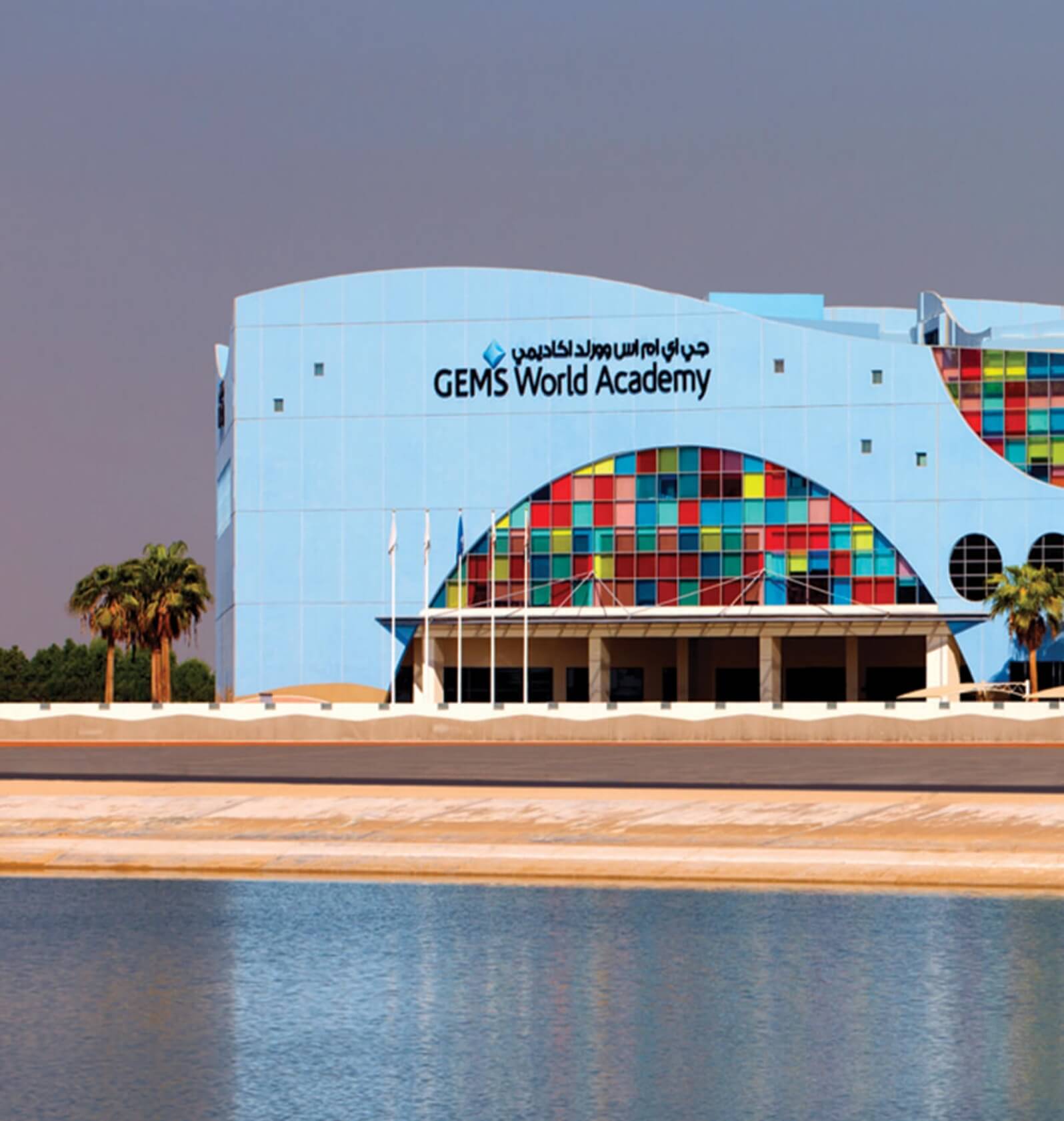 DURHAM SCHOOL DUBAI
SCHOOL AND EDUCATION FACILITYin DUBAI INVESTMENTS PARK
Emirates REIT further expanded its investments in the education sector in 2016 by acquiring a leasehold interest in a 25,000 sq. m. plot in Dubai Investments Park (DIP) and developed a new school, built to the requirements of international operators and a capacity for up to 1,700 students. The complex consists of three main blocks: a kindergarten, a junior school and a senior school, including shared facilities and car parking.
The KG-12 school is located within the catchment area of the populous communities of Arabian Ranches, Jumeriah Golf Estates, Jumeirah Village Circle, the Green Community, Motor City and Dubai Sports City.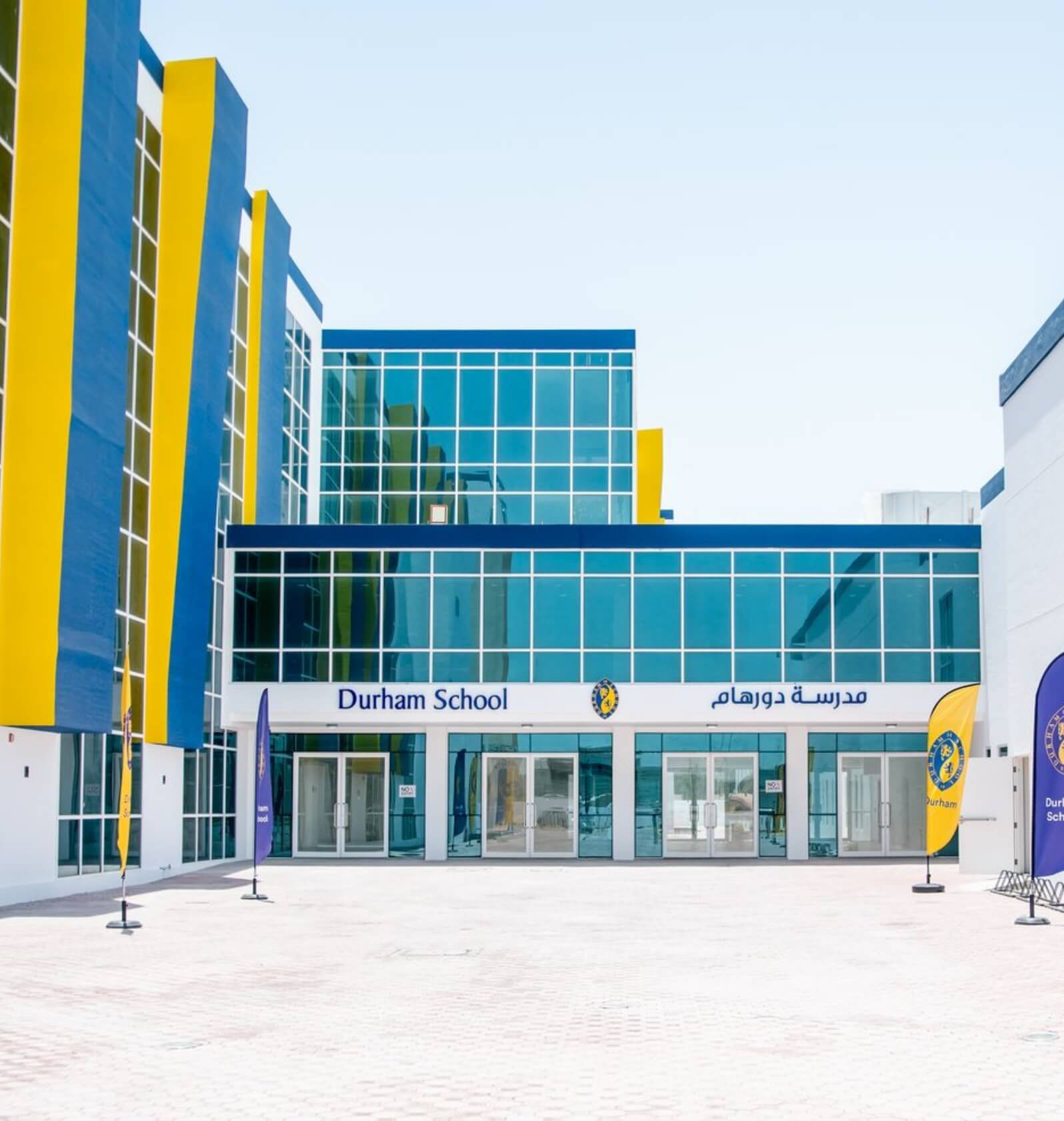 INDEX MALL
OFFICE AND CAR PARKING SPACESin DUBAI INTERNATIONAL FINANCIAL CENTRE
Index Mall consists of 32 exclusive retail outlets across 2 levels with 4,440 sq. m. of retail space and 158 parking spaces. The ground floor level provides a range of community services in an elegant setting. The podium level is directly connected to DIFC mosque, DIFC Gate Avenue and overlooks Index Park, making it a highly desirable place to be.
Index Park offers seating areas, picnic areas, fountains and an outdoor cinema. It creates an urban green space, with nature pods and a children's play area, in the DIFC. With a setting for events, markets and pop-up outlets, Index Park will bring a range of outdoor activities into Index Mall and the community. The attention to the design and finishing of the spaces in the mall has been thought through in every aspect from the large marble used on the columns and down to the finest details of texture and lighting.
The very exclusive 1,220 sq. m. panoramic retail space located on the 28 and 29th floors remains vacant and is aggregated to the retail mix. * Includes Index Mall 4,440 sq.m. and Level 28/29 retail 1,220 sq. m.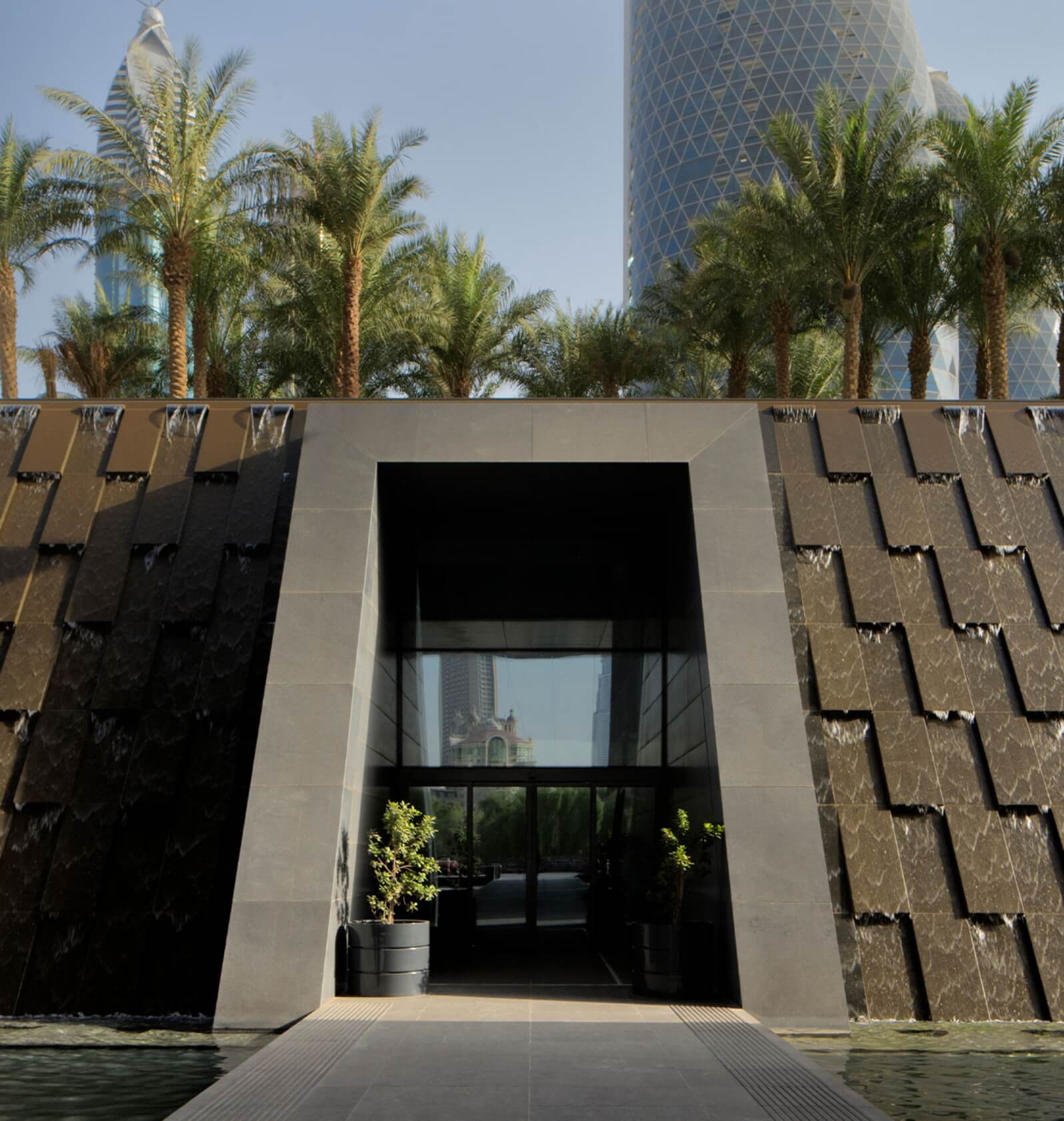 TRIDENT GRAND MALL
COMMUNITY MALL in DUBAI MARINA
Trident Grand Mall is a two-floor retail component of Trident Grand Residence in Dubai Marina's popular Jumeirah Beach Residence mixed-use residential and retail development.
Jumeirah Beach Residence (JBR) is a destination on its own, built on a 1.7 kilometres long waterfront featuring world-class hotels, residences and commercial developments.
The mall features 22 retail units over two floors and 164 basement parking spaces. The REIT Manager is undertaking the repositioning of the asset, which includes renovations and improving the tenant mix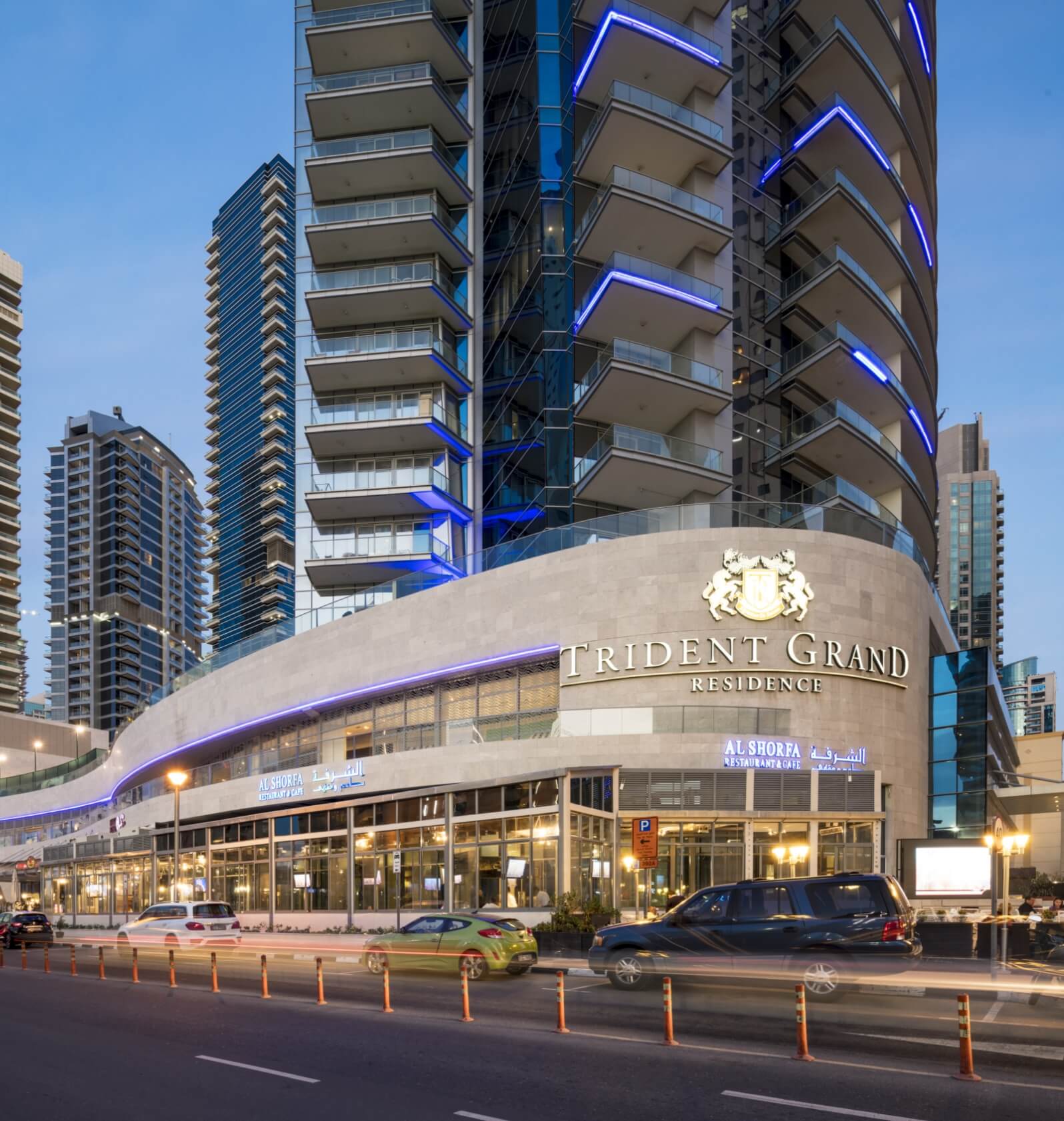 SAADIYAT BEACH RESIDENCES
RESIDENTIAL APARTMENT in AL SAADIYAT ISLAND ABU DHABI
Build to impeccable standards, this flagship project on world-renowned Saadiyat in Abu Dhabi is designed and built for those who want to build their dream life, in their dream home.
This private gated residential community was completed in 2013 and includes 6 residential buildings with communal facilities, such as swimming pool, tennis court, gym, children's playground and gardens. The Residential REIT owns 3 residential buildings with 95 apartments each, comprising studios, 1, 2 and 3 bedroom apartments.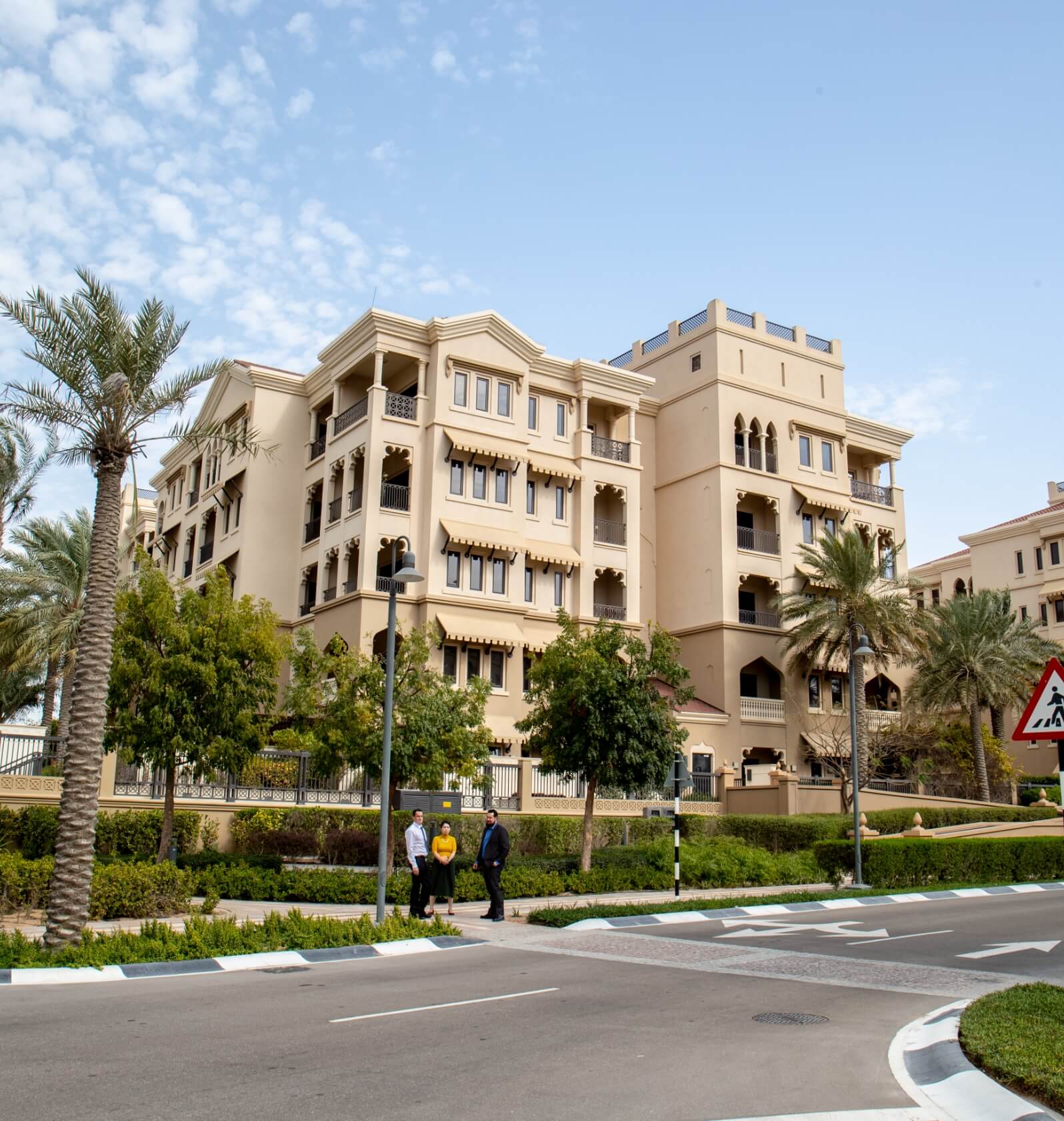 EDEN APARTMENTS
RESIDENTIAL APARTMENTin MOTOR CITY DUBAI
Eden Apartments is a 5-story building accommodating 136 bright, spacious and elegant residential units of various sizes ranging between 500SF – 2000 SF
The building consists of 14 studios, 64 one bedroom units, and 58 two bedroom units. Each include kitchen appliances, built in wardrobes, and the majority of units are balconied. A swimming pool, gym, kids playground, 24 hours security, 24 hours maintenance, free parking for visitors, and free secured parking for residents.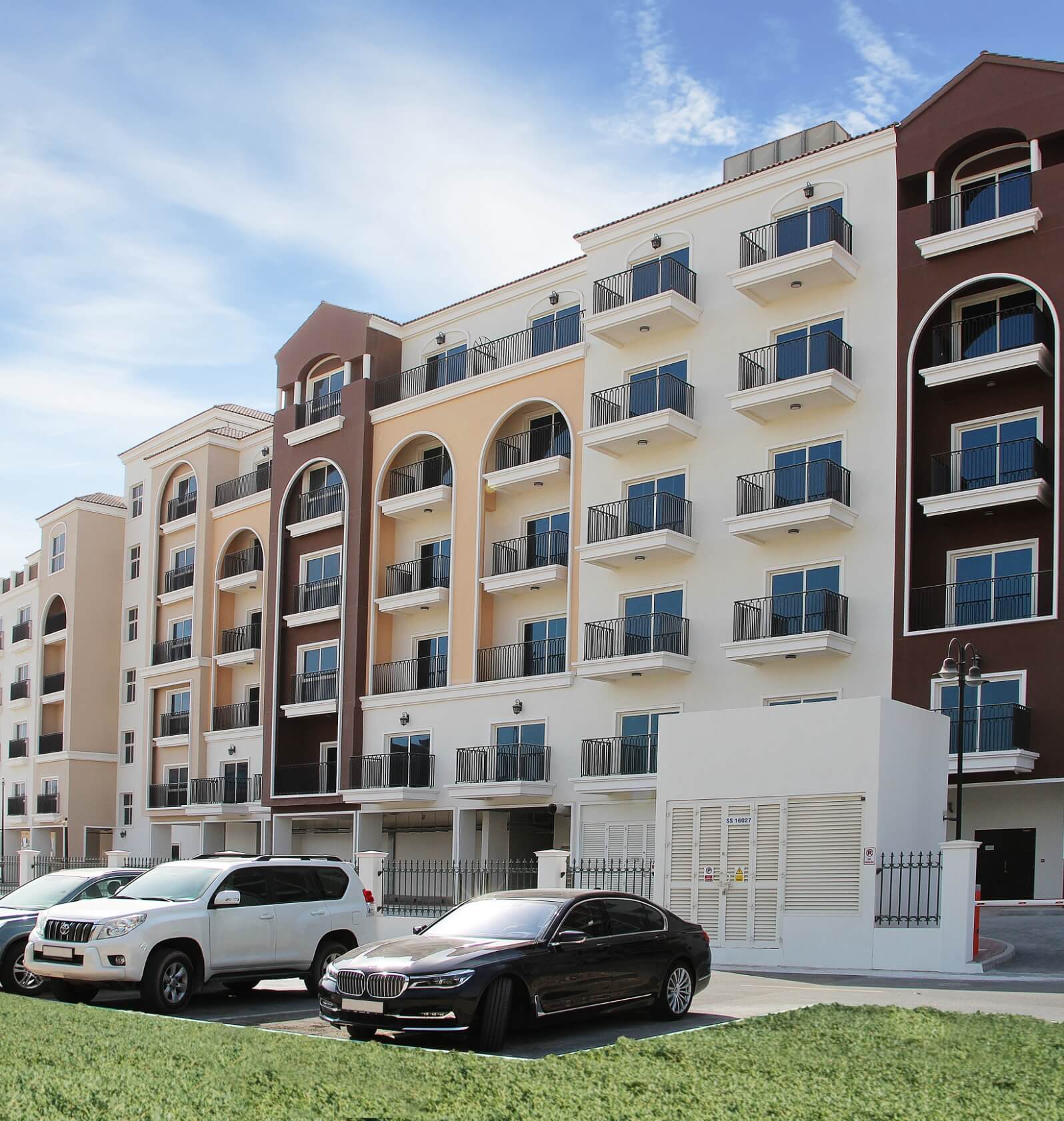 MARINA HEIGHTS
RESIDENTIAL APARTMENTin DUBAI MARINA
Located in Abu Dhabi in one of the foremost residential districts, the Marina Square. Marina Heights offer a unique lifestyle with excellent leisure facilities and retail.
The apartments are spacious and luxurious with large balconies and superb views.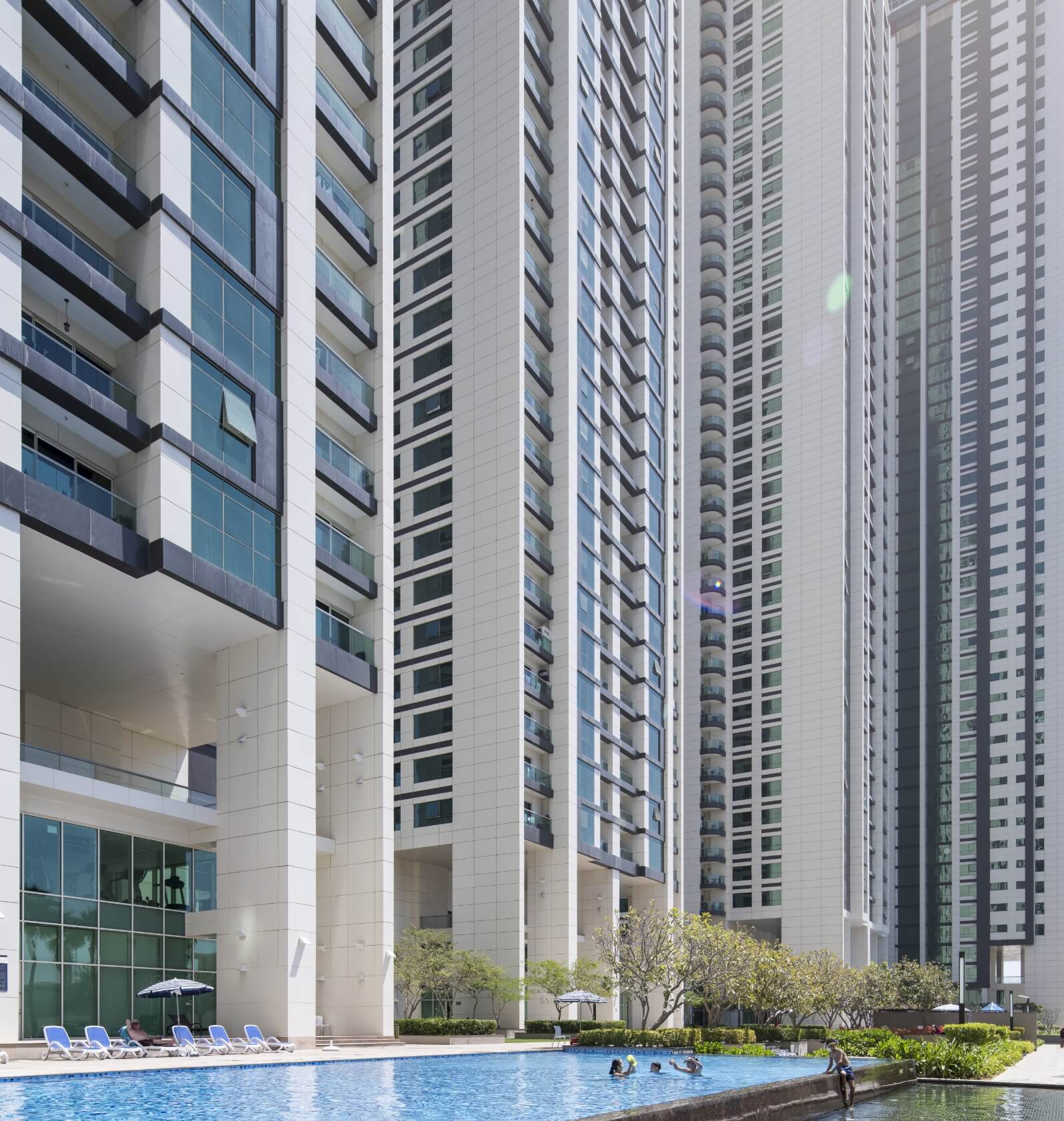 BARTON HOUSE
RESIDENTIAL APARTMENTin MOTOR CITY DUBAI
Barton House, located in Motor City, Dubai is a unique low-rise building created with the typical English lifestyle in mind.
Barton House is part of the Uptown Motor City area which is an enclave within Motor City that consists of 45 low-rise buildings having a total of 3,100 apartments. The community offers studio, 1, 2 and 3 bedroom apartments.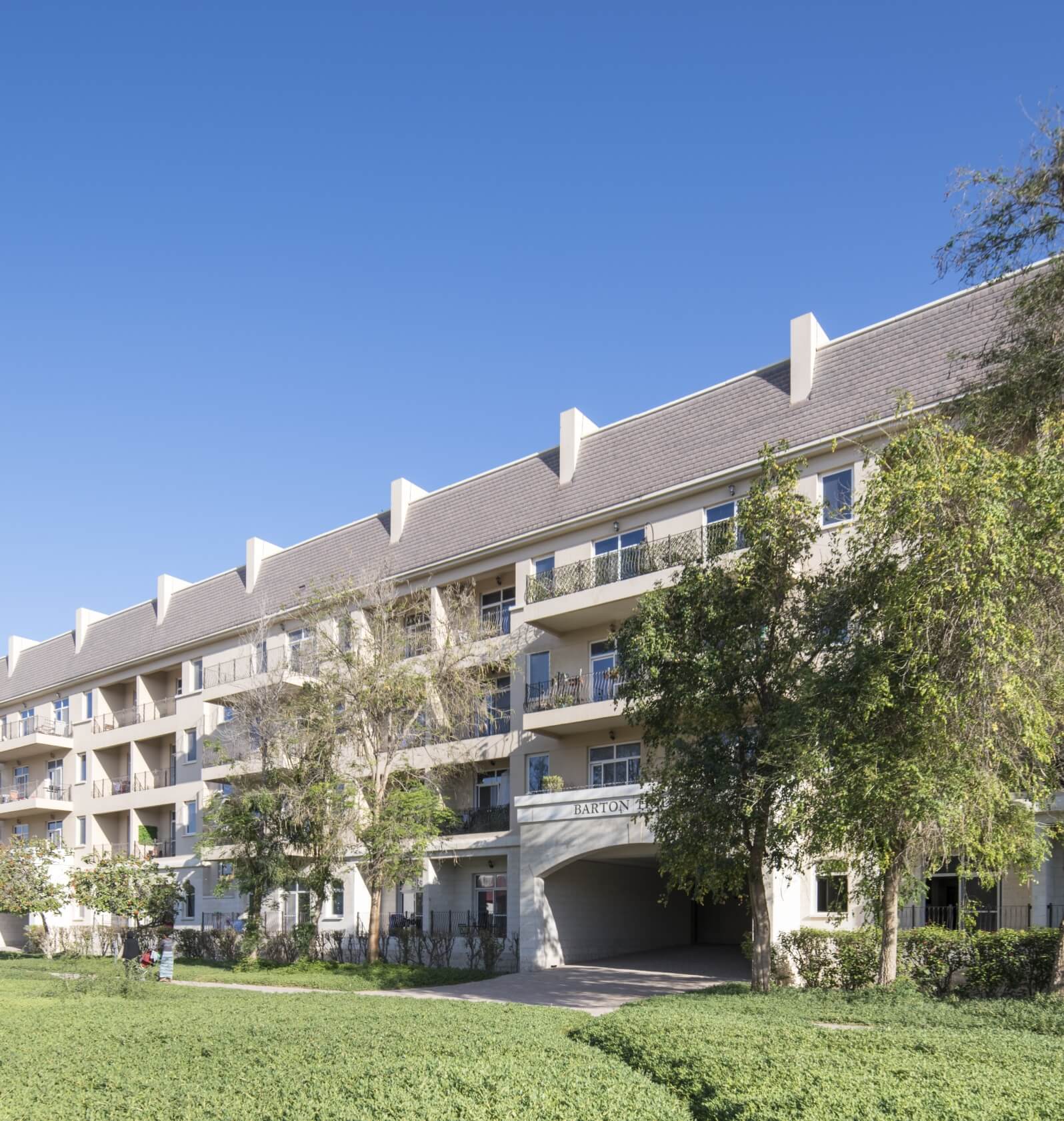 BUROOJ VIEWS
RESIDENTIAL APARTMENTin AL REEM ISLAND ABU DHABI
Burooj Views is located in Marina Square on Al Reem Island with breathtaking views of the Marina and of Abu Dhabi.
Burooj Views apartments have high quality finishings and excellent facilities. Being accessible is one of Burooj Views's best assets while maintaining a great level of exclusivity and luxury.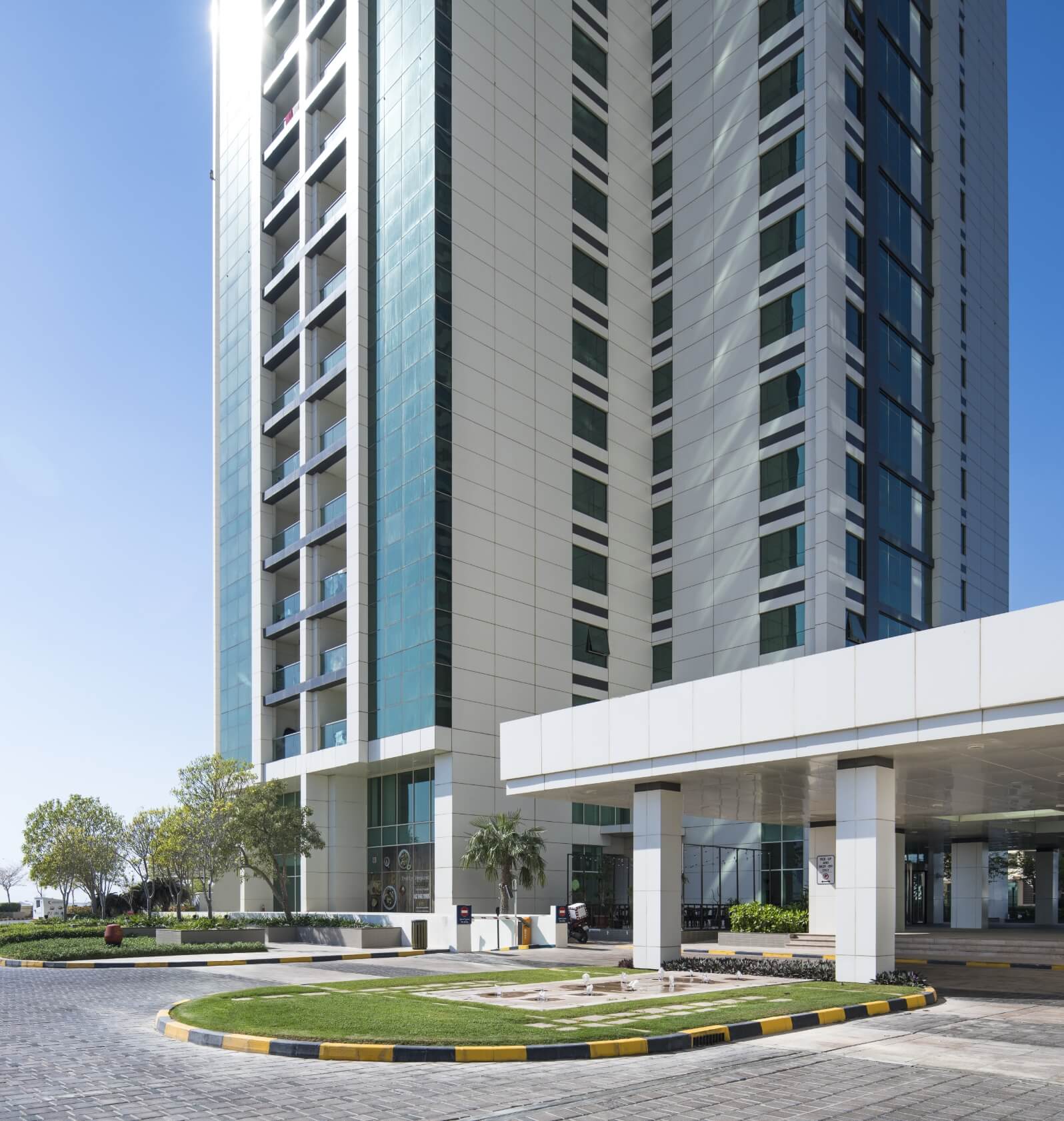 AL HAMRA
RESIDENTIAL APARTMENTin RAS AL KHAIMAH
Located in the 'new' Ras Al Khaimah, Al Hamra Village is a few miles away from Ras Al Khaimah and 50 minutes from Downtown Dubai.
Al Hamra Village is an integrated community comprising over 4,000 residential units, five luxurious hotels, Al Hamra Golf, a Par 72 championship golf course, Al Hamra Marina and Yacht Club and Al Hamra Mall.