Properti.es was developed by Equitativa to support the end-to-end business of managing a $1 billion real estate portfolio. After 15 years of use and ongoing development, a new company called Mantiq was launched to bring Properti.es to the wider market. The goal was to improve efficiency, clarity, and overall management of the assets and this software excels at doing so.
The software provides asset managers and investors real-time data and actionable insights to drive portfolio performance.
Properti.es helps property managers improve client services, asset net operational income, and management margins by easing the burden of administration and coordination.
The software helps identify and capitalize on growth opportunities, whether in acquiring assets or providing key information to all stakeholders.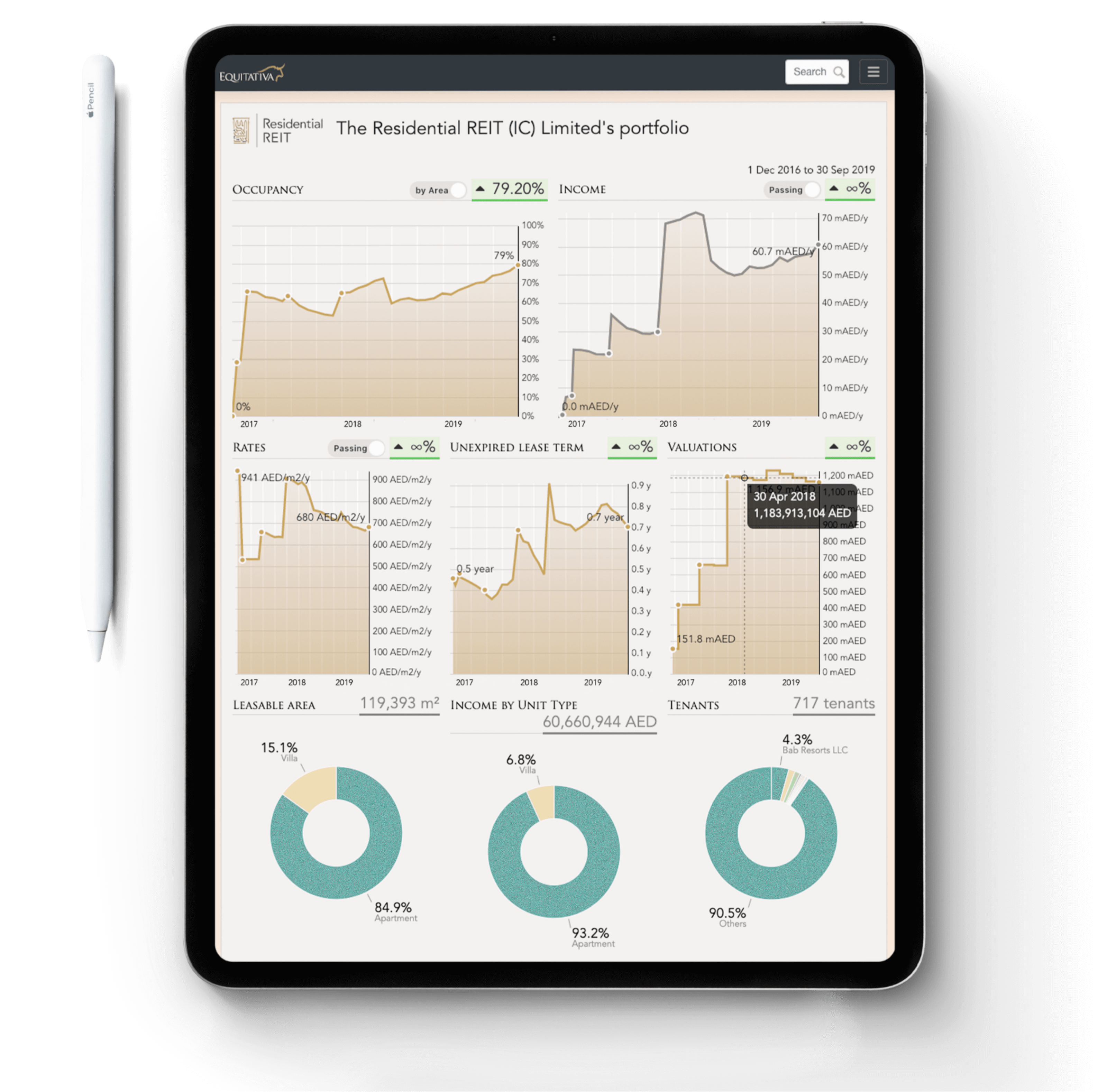 WHY SOFTWARE?
Challenges that are solved using Properti.es.
Finding what is needed, when it is needed.

Manage business-critical data, documents, and processes in one place to gain real-time visibility into the portfolio, operations, and opportunities.
Do more with less, and do it better.

Increase efficiency and lower operating costs by reducing the time and risk associated with manual and repetitive tasks. The software allows for higher output as day to day tasks are handled with ease.
Transform data into actionable insights.

Executive and role-based dashboards enable proactive, real time, and reliable oversight. Drill-down capabilities allows users to understand the details.
Connect the dots.

Break down silos by connecting business functions and extend alignment across the value chain with collaborative process management.
Stay Compliant.

Built to be a complete 360 software than can accommodate the complex needs of even a publicly listed entity. Compliance management can be easily monitored using Properti.es, providing reliable infrastructure to meet regulatory needs.
Govern Effectively.

Enforcing business rules, practices, and standards at every level of the organization, and monitor system activity.
WHY WE USE PROPERTI.ES?
What are the main aspects of the software than ensure success?
Time to Value

Whether it is system effectiveness or quick setup, Properti.es has them both. Built by property professionals for property professionals, the software comes with best practice built-in. Running with live data, user-friendliness, and strong interdepartmental alignment, allows for the best outcome.
Limited Commercial Exposure

Properti.es allows for adjustable monthly billing and penalty-free breaks. This allows businesses the flexibility to optimize the software and its usage as they see fit.
Success Management

User adoption is key to the operation's ongoing success, especially during times of change (staff turnover, new product developments. reversion to previous business norms). Properti.es is a proactive software that helps the business evolve and drive measurable return on investments.
Properti.es is an open software

While the Properti.es suite can be the single solution for many clients, it also allows integration with other 3rd party systems and software.